Mozart and Beethoven meet Colombia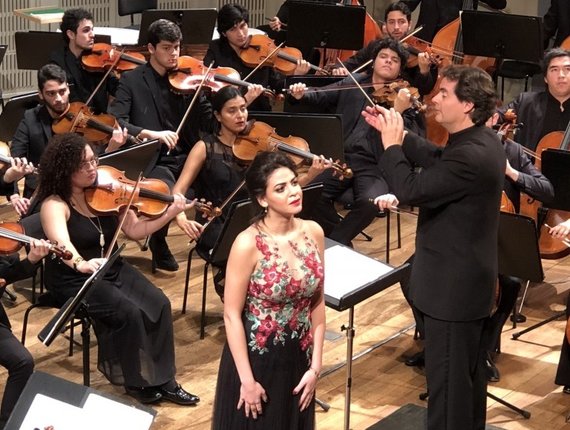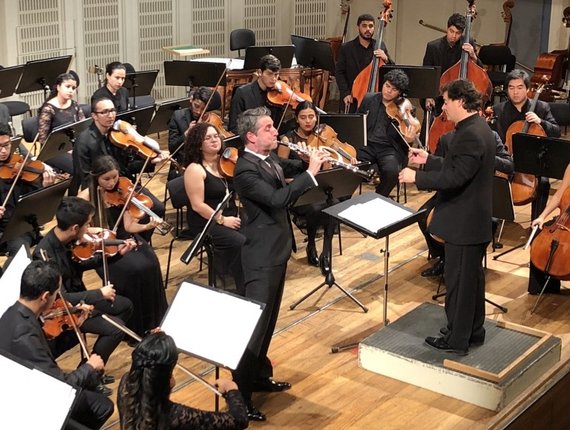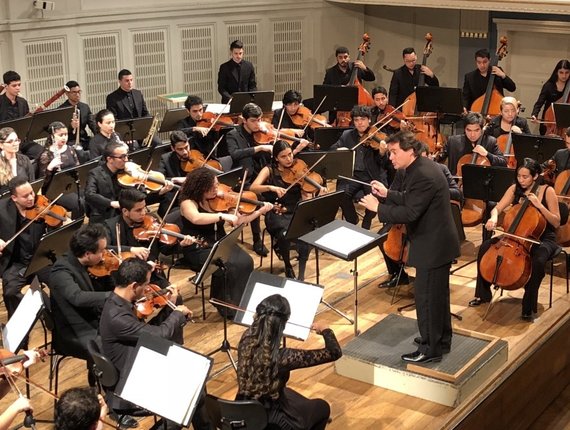 Colombia´s Iberacademy Orchestra for the first time in Europe. Concerts with Spanish oboist Lucas Macías Navarro and Egyptian soprano Fatma Said
The orchestra of the Academia Filarmónica eIberoamericana tours Europe for the first time. The Academia Filarmónica Iberoamericana of Medellín, Colombia is an institution well on its way to become South America's leading center for excellence in musical training and development. With its first European tour, the orchestra is now building important cultural bridges to Europe. The young prodigies from Colombia, Cuba, Chile and Bolivia will showcase their tremendous creative abilities in Europe for the first time, from March 13 to 24, 2018. Under the artistic direction of the academy's co-founders, Alejandro Posada and Roberto Gonzalez Mónjas, concertmaster of the Musikkollegium Winterthur and the Orchestra of the Accademia Nazionale di Santa Cecilia in Rome, the orchestra will give concerts in Winterthur, Vaduz, Lucerne (as part of the Easter Festival), at the Stiftung Mozarteum in Salzburg, and in Vienna's Konzerthaus.
The orchestra's guest soloists are Mexican tenor Rolando Villazón (Winterthur and Lucerne), Spanish oboist Lucas Macías Navarro (Vienna) and the young Egyptian soprano Fatma Said (Lucerne, Salzburg and Vienna).
With their concert program in Vienna on March 24, 2018, featuring great composers of the First Viennese School, the orchestra will draw the old and new worlds closer together by painting a broad musical rainbow spanning three continents.
Artia Promotions is responsible for public relations in connection with the concert at Wiener Konzerthaus. See the teaser for the concert here: Teaser: Iberacademy Orchestra in Vienna. A teaser video for the European tour is also available: Teaser: Iberacademy Orchestra touring Europe
For more information, refer to European Tour (pdf, de), press release (pdf, de), reporting Standard (pdf, de) and Österreich (de).
Iberacademy Orchestra
The Iberacademy Orchestra serves as the musical ambassador of the Academia Filarmónica Iberoamericana, assembling excellent young musicians from various Latin American nations. Created by the Medellín Philharmonic Orchestra in 2011, the academy is a Latin American talent-factory that enables extraordinarily gifted musicians to work their way up to the highest musical level. Once it was firmly established within Colombia, the Academia Filarmónica Iberoamericana developed into a transnational initiative in 2015. The academy's first-rate musical training, networking and commitment to superior proficiency open the world of classical music to Latin America's top talents, most of whom come from modest social backgrounds. In addition to scholarships for musical training at university, manifold orchestra projects and masterclasses with renowned orchestral musicians and soloists, the academy provides its exceptional young artistes with training that can help them use their musical abilities to contribute to social change in their community. The program also includes advanced training for teachers and particularly gifted youth from participating countries, preparing the young musicians to become active teachers within socially beneficial music programs, and even to develop new projects of their own in South America.